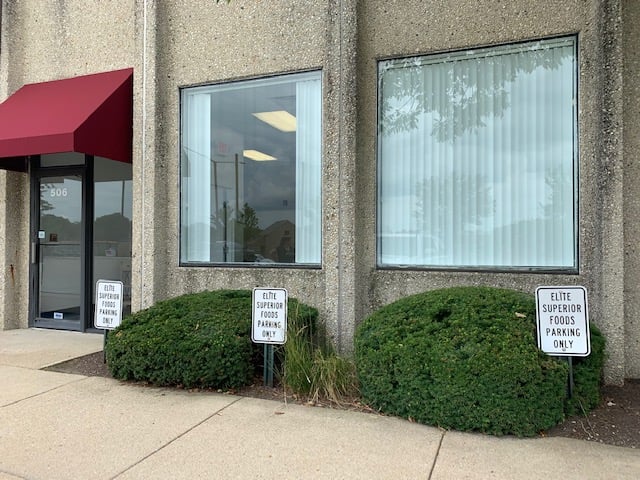 Elite Food Safety Training has found its home in Naperville! We will share our space with our sister company, Elite Superior Foods. Our team has been working really hard on setting up our classroom and office. We have created a warm, inviting space for our students and clients and we are excited to show it off.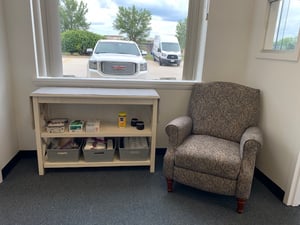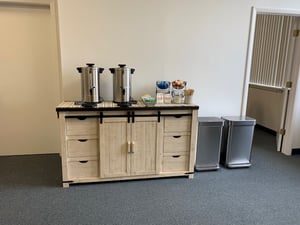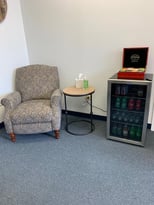 Refreshments are available while you wait. Our students are offered a continental breakfast on class day.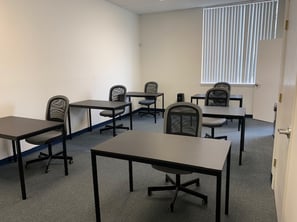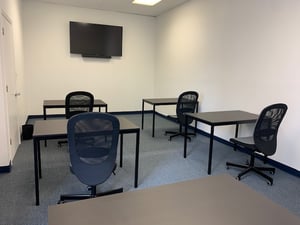 Our classroom is ideal for small groups. We practice social distancing and encourage our students to wear masks and use hand sanitizer. The classroom is equipped with the latest technology and is an outstanding learning environment.
Our training team at Elite Food Safety Training believes in building a relationship with all of their clients and students to ensure success and confidence in food safety. Our number one goal is keeping the public safe and we are on your team to make sure you achieve that.
Before, during, and after you take one of our courses, we are here to help you with your food safety education. Our new classroom space is a dedication to our past, current, and future students. We strive to provide the best learning environment and experience. Once you have completed one of our classes, you still have access to our training team. In addition, you have full access to our website resources and our exclusive Facebook Group.
We have several classes on our calendar at our new location. Find a full list of classes on our Home page. If you are ready to register, fill out our Registration form and we will ship your study materials. If you have a group of 5 or more, let us know and we will talk about our group options.
We offer ServSafe Food Handler, ServSafe Manager's Certification. Coming soon: ServSafe Alcohol and Allergen Training.
Come see us soon!