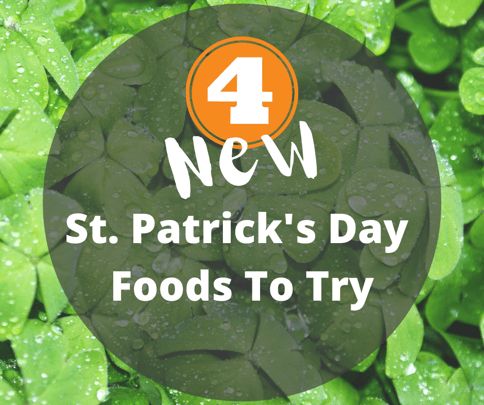 Happy St. Patrick's Day from Elite Food Safety!
Spring brings many exciting things: warmer weather, sunshine, birds, blooming flowers…and one of the first turning points into Spring is marked by St. Patty's Day.
We have all heard of the basic St. Patrick's Day indulgences, such as corned beef, cabbage and green beer. But here are a few new ideas you may not have heard of.
Shamrock Shooter – this is a delicious sounding shot made of Irish Cream (which we all love), melon liqueur and of course Irish whiskey. Shake it up and shoot it down. I imagine this to be an oddly refreshing shot.
Potato Bread – We all know of the famous Irish Soda Bread, but you may not have heard of its cousin Potato Bread, also called 'Fadge'. This potato bread is made with mashed potatoes and is generally served with breakfast. Think of it as the Irish version of hashbrowns. Imagine this warm, spread with butter and served with a fresh egg cooked over easy. Seriously delicious.
Colcannon – Man, do the Irish like their potatoes. This is another delicious sounding potato dish. Made with potatoes and greens such as kale, leeks or the beloved cabbage. This dish is often served alongside corned beef. Here's a tip, use the leftovers to make the potato bread mentioned above!
Dublin Coddle – This dish screams Irish. Full of potatoes, carrots, onion, bacon, sausage and delicious savory broth. All baked together ready to be eaten with some fresh buttered bread.
Try these new foods out for yourself! Find the best rated recipes and get to celebrating!
Have a favorite recipe or dish you want to share? Leave a comment, we would love to hear from you.